Welcome!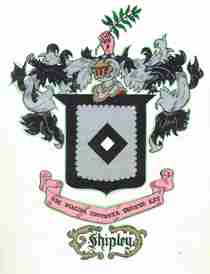 Log In | Register for a User Account
Welcome to the Shipleys of Maryland genealogy database website. Please click on the registration link above to request an account. PLEASE NOTE this is a private database and that you must be a member of the Shipleys of Maryland to obtain access. If you are not a member, we invite you to join our organization- please follow the link shown on the right to access our public website, where you can apply for membership. We are an organization of the descendants of Adam Shipley, an Englishman who came to Maryland in 1668 and settled in Anne Arundel county. Our organization was founded on October 4, 1925. The genealogy information in this database was previously published in book form as "The Shipleys of Maryland, 2002" and "Supplement 1 (2010)". Our genealogy database contains information on over 42,500 individuals and over 15,500 families.
Contact Us

If you have any questions or comments about the information on this site, please contact us. We look forward to hearing from you.